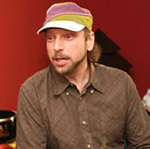 In the last 2 years, I created 7 consecutive 6-figure launches of coaching programs and information products (and over $1.3 million in income) using teleseminars.
In this free training I will show you my top success strategies for creating free teleseminars that can make you tens of thousands of dollars of income while helping you reach many more of your ideal clients.
Join me for this FREE content-rich training and you'll learn:
The #1 action you need to take first to fill your teleseminar (so that a large number of your teleclasses will also get your ideal prospects to sign up)
How to create irresistible teleseminar that is filled with value AND leads to sales right there on the call
3 easy ways you can make money from your teleseminars (even if you don't have a big list)
Is fear holding you back from offering teleseminars? Bill will give you a powerful mindset shift that will eliminate fear and self-doubt – so you can confidently step out and give successful teleseminars that sell
A proven 5-step system for increasing your income through teleseminars. And if you've never done a teleseminar before, this will make it surprisingly easy for you to get started
Any coach, consultant, holistic practitioner, or other service-oriented business owner who wants to move beyond attracting clients one at a time.
Use the form on the right to register for this FREE training event, and I'll email you the access details right away.
Warmly,
~ Bill Baren
P.S. Even if you've never done a teleseminar before, this is the perfect place for you to be. I'll show you the basic steps you need to do first to get started with teleseminars.
P.P.S. Have you noticed how many well-known experts and industry leaders are using teleseminars to successfully market their programs and products? You'll be able to as well, using the information I'll provide during this teleclass.
So go ahead and sign up for this online training with me now. I can't wait to share my teleseminar success secrets with you!