"make sure that your speakers are on"
What if building your business were easy?

I mean it – actually easy?
We know how to make it hard.
We know how to struggle.
We know about the Puritan work ethic.

What we don't know is what life could be like if we approached our businesses differently… how success with ease could feel.
Thankfully, this is where we can help. Bill Baren Coaching is presenting a FREE 1-hour teleclass on Building Your Business Effortlessly. Bring your doubts, questions, desires, and open mind, and be prepared to see what's possible.
Specifically, you will get a taste of the following:
Ways to get more out of your business than you put in

Introduction to a system that will allow you to have the kind of business where you can attract enough customers, partners and employees to it.
If you are ready to look at your business through the lens of effortless, please join us. Below are the logistics; we look forward to having you!
Register even if you can't make the live call.
A recording of the teleclass will be emailed to you within 24 hours of the call.
Date:

Wednesday, May 7th, 2008

Time:

6 - 7 PM (Pacific Time Zone)

Bridge Line:

712-945-1601
(you must register to receive password)

Cost:

F.R.E.E.

Enrollment:

Space is limited to 20 people, so please sign up early!
Bill Baren Coaching has transformed the lives and businesses of various kinds of entrepreneurs. Yet our work attracts a unique kind of business owner.

Our ideal client is:
Looking beyond the mainstream approach to business, marketing and prosperity
Wanting to do business in an innovative & conscious way
Committed to doing business in a way that feeds their spirit AND their bank account
Excited by new ideas
Drawn to marketing that reflects their true voice and value system
Interested in allowing their business to help them grow spiritually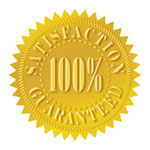 ---
* Bill Baren is a business coach, who inspires entrepreneurs to create Enough $, Enough Energy & Enough Time for what's truly meaningful in their lives. Visit www.billbaren.com for a full bio.